The packages listed below are examples of our most requested work. The prices are averages from past projects and should be used as an estimate, not a final price.  Factored into the cost is the rental fee, delivery, setup, and takedown of the display.
To place an order, fill out the Consultation Form  (link found at the bottom of the page under 'Schedule a Consultation '), list what package you are interested in renting, and any details you would like us to know before the free consultation. You can also place orders over the phone. We typically respond within 24 hours and from there will work with you to negotiate a finalized rental contract.
If you would like more information, please refer to our Q&A section, or call our customer support line at (800) 844-7001.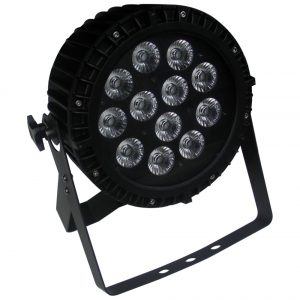 RGB Uplight Package
These high powered RGB uplights are perfect for throwing color on any wall to highlight areas for your event. The dance floor, dessert table, or even just scattered around the entire dinner area. Our uplight package comes as either a set of four or eight. Additional uplights can be rented for a smaller add-on cost.

Package Price:
Set of four - $320.00 (not including delivery or pickup)
Set of eight - $562.00 (not including delivery or pickup)
Additional Uplight - $25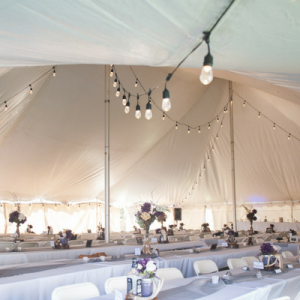 Overhead Lights
Any of our standard overhead lights that we rent out can be installed by our team. Inside the venue, over a seating area outside, inside a tent... all are perfect options. These lights offer a more subtle alternative to having large, over-powered ceiling lights on for your wedding or other event.

Package Price:
Each project is a custom proposal but typically varies in the $1000 - $2000 range.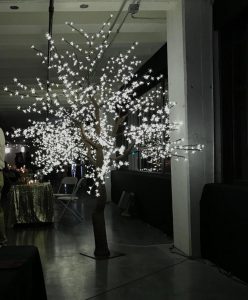 Cherry Blossom Tree
Standing eight feet tall, this LED cherry blossom tree is perfect for any elegant wedding. Pair two of them together, one on each side of the head table, to really stand out. The trunk of the tree is brown in color, with a full canopy of warm white lights and small artificial cherry blossom flowers.

Package Price: $306.00 each (doesn't include delivery)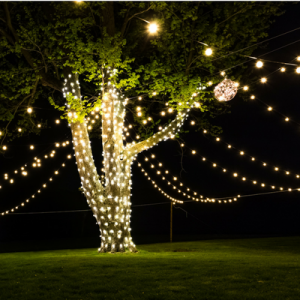 Lightspan Tent
The Lightspan Tent is designed to dramatically light and decorate a large, open, outdoor space without the use of any other lights. As the sun goes down, everything disappears except for a beautiful warm glow. We recommend this to people who want to transform a dark, semi-flat outdoor space into a truly magical venue.

Package Price:
Each project is a custom proposal but typically varies in the $1000 - $2500 range.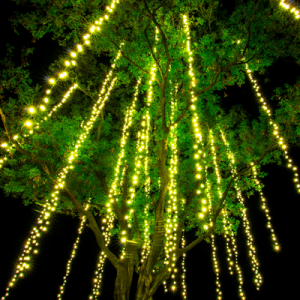 Willow Tree
The willow tree light package will transform any tree into a willow for the weekend. The tree is decorated with long strands of warm white lights hanging from various heights within the canopy. Sit underneath for a truly memorable picture!

Package Price:
Each project is a custom proposal but typically varies in the $950 - $1500 range.