We can create a design to fit any atmosphere!
Read on to find out more!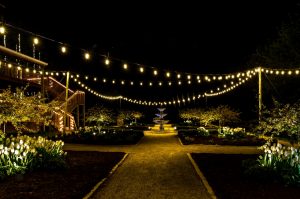 Café & Patio Lighting
Café lights or Edison bulbs are a great way to light up any outdoor event or wedding. The strands can be customized to fit any space, whether it is in a barn, a tent or an outdoor seating area. The lights create a warm and inviting feeling amongst a social gathering and can provide a romantic setting for weddings.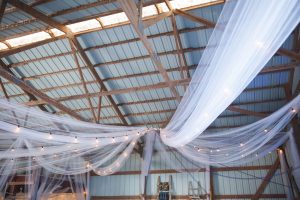 Draping Services
Offering various types, colors, and styles of draping for any event. We specialize in Barn and Shed transformations, but have plenty of experience with gyms and standard venues.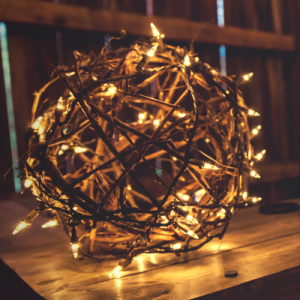 Decor Rentals
For clients who want a grand event, but not a grand price tag, we offer a full array of rental items to help give an air of personality to any event. From candles to tables, we have you covered!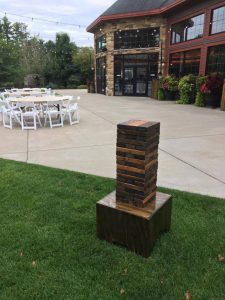 Yard Game Rental
From jumbo Jenga to giant Bananagrams, we are constantly thinking about what family favorite game to make big next! Affordable and fun for all ages, these are the perfect addition to any event.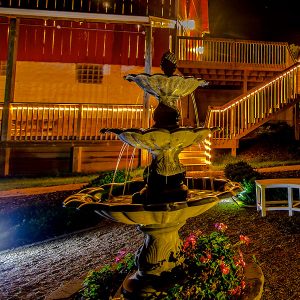 Colored Up-Lighting
Flood lights are a perfect addition to set the mood at your big event, party, or wedding celebration. They can be displayed in a variety of creative ways such as highlighting an entrance to your venue or framing a focal point of your choosing.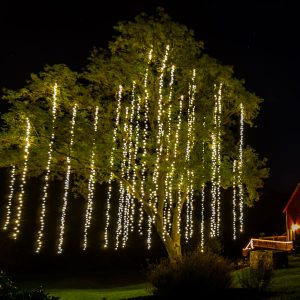 Specialty Trees
For indoor and outdoor applications, our unique and enchanting rental trees offer many decorative uses. With varying sizes and color variations, they are the perfect addition to any special event or wedding.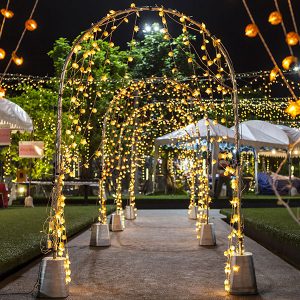 And more!
Add style to any display by incorporating our accessory items. Custom crafted willow branch archways are a great way to dress up an entrance and can even be used as a backdrop for an outdoor wedding. With our lighting knowledge and attention to detail, we're always open to making your Pinterest boards come to life!