These items are priced individually and are designed for those who want to take a more hands-on approach to their event decor. Items can be picked up from our shop for no additional charge or delivered to your event location for a delivery fee (price varies depending on the location). The price listed covers a weekend rental picked up Friday during normal business hours and returned the following Monday, also during normal business hours. Extended hours are available, but may incur an additional charge.  Rentals on weekdays follow a similar model.
To place an order, fill out the consultation sheet (link found at the bottom of the page under 'request a free consultation'), list what items you would like, the quantities, and your preferred method of delivery. You can also place orders over the phone. We will respond within 24 hours with a finalized rental contract and payment information.
For more information, please refer to our Q&A section, or call our customer support line- (800) 844-7001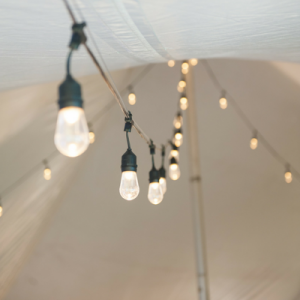 24-foot Edison Light Section
Each strand of Edison lights measures 24 feet long with 2-foot spacing between each of the 12 drop-down bulbs and a 1-foot spacing on the ends. The bulbs are LED, made of a durable clear plastic, and give off a warm white glow. These lights are durable but can start to become heavy in large quantities.

Rental Price-$20 per 24-foot section.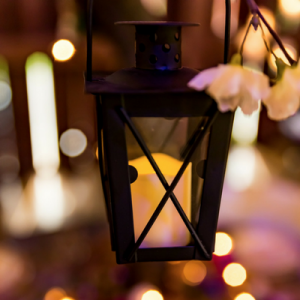 5-inch Mini-Lanterns
These lanterns measure 5-inches tall without the handle extended (7-inches with) and have a length and width of 3-inches per side. Each lantern comes with a remote controlled, battery powered, LED, flickering candle. The batteries are replaced before every new rental to ensure maximum life.

Rental Price for Set of 4- $15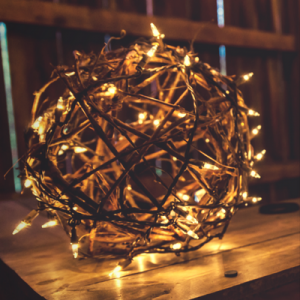 Grapevine Balls
Our grapevine balls are handcrafted on site with materials from local vineyards. The 12, 18, and 24-inch sizes come pre-lit with incandescent light strands. We recommend tea lights or small strand lights for the 6-inch balls. They can be used both indoors and out, on tables, hung from above, etc. Pictured is a 12-inch Grapevine ball.

Rental Prices:
-Set of four unlit 6-inch Grapevine balls- $20
-Set of two pre-lit 12-inch Grapevine balls- $25
-One 18-inch pre-lit Grapevine ball-$25
-One 24-inch pre-lit Grapevine ball- $30


1.8-inch Battery Powered Tea Lights
Each tea light is battery powered, remote controlled, LED, and flickering to give the best flameless candle look. New batteries are installed before every new rental to ensure the longest light life. Candle measures 1.8 inches high with a 1.5-inch base.

Rental Price for set of 6- $6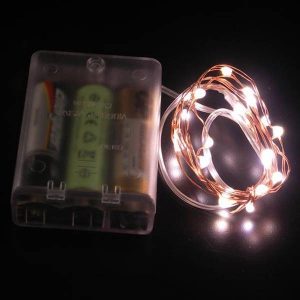 Microdot Battery Operated LED Light Strand
Each battery powered strand measures 86-inches long, with 68-inches of small, micro LED lights spaced 4-inches apart. Every rental is installed with new batteries to ensure the longest light life possible. The battery pack measures 3.16 by 2-inches long.

Rental Price:
-Warm white-$4
-Color (red, yellow orange, blue, purple, pink, green, and multi)- $5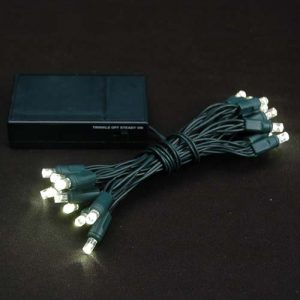 5M Battery Operated LED Light Strand
Each battery powered strand measures 6.3-feet long and has 20 lights spaced 4-inches apart. Every rental is installed with new batteries to ensure the longest light life possible. The battery pack measures 3.25 by 2-inches long.

Rental Price:
-Warm white with green cord- $4
-Warm white with white cord- $4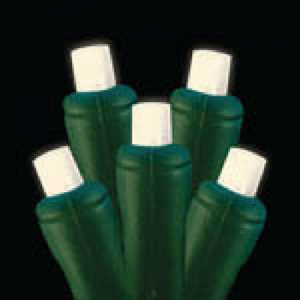 5mm 24-foot LED Light Strand
Each strand of lights measures 24-feet long and has 70 sealed, all but indestructible LED lights spaced 4-inches apart. 45 can be connected end to end. The bulbs are designed to be small while giving off a bright, even distribution of light. Strands come standard with green cording, but white and warm brown are available for an additional $1.00 per strand.

Rental Price:
-Warm or Cool white strand- $4
-Color strand (Teal, pink, purple, blue, green, gold, orange, red, and multi)-$6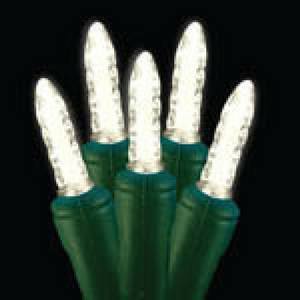 M5 24-foot LED Light Strand
Each strand of lights measures 24-feet long and has 70 sealed, all but indestructible LED lights spaced 4-inches apart. 45 can be connected end to end.Strands come standard with green cording, but white and warm brown are available for an additional $1.00 per strand.

Rental Price:
-Warm or Cool white strand- $4
-Color strand (Teal, pink, purple, blue, green, gold, orange, red, and multi)-$6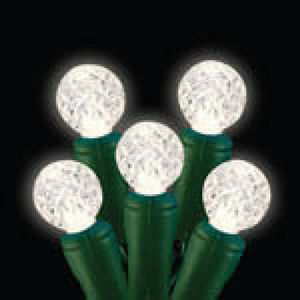 G12 24-foot LED Light Strand
Each strand of lights measures 24-feet long and has 70 sealed, all but indestructible LED lights spaced 4-inches apart. 45 can be connected end to end. Strands come standard with green cording, but white cording is available for an additional $1.00 per strand.

Rental Price:
-Warm or Cool white strand- $4
-Color strand (Teal, pink, purple, blue, green, gold, orange, red, and multi)-$6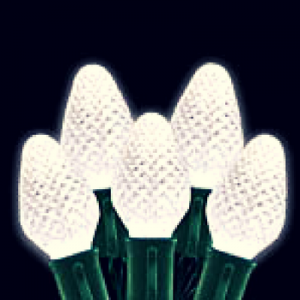 C7 17-foot LED Light Strands
Each strand of lights measures 17-feet long and has 25 sealed, all but indestructible LED lights spaced 8-inches apart. 90 can be connected end to end.

Rental Price:
-Warm or Cool white strand- $4
-Color strand (blue, green, red, and multi)-$6
Incandescent 25-foot Mini Light Strand
Each strand of lights measures 25-feet long and has 50 glass lights spaced 6-inches apart. We recommend these strands for spaces where LED lights would be too bright. 10 can be connected end to end. Strands come standard with green cording, but white cording is available for an additional $1.00 per strand.

Rental Price:
-Warm white strand- $4
-Color strand (blue, green, red, and multi)-$6