Holiday Lighting For Your Business
Holiday lights are a great addition for customers to see during those long, dark winters. Make your business stand out from the rest this year; be seen from miles away! Whether you'd prefer a simple, elegant roofline of lights, or would like to add some holiday spirit to the inside, Traditions is here to help. Give us a call today and let us design a display that customers will love. And we promise… your employees will appreciate it, too.
What are some of the benefits?
• Showcase your building & landscape
• Bring customers in
• Create a warm and inviting atmosphere for your employees
• Increase awareness and visibility for your company
Our Service Areas
Madison • Milwaukee • Janesville • Lake Geneva • Green Bay
Stevens Point • LaCrosse • Appleton • Wisconsin Dells
• All Surrounding Areas •
Holiday lights are perfect for: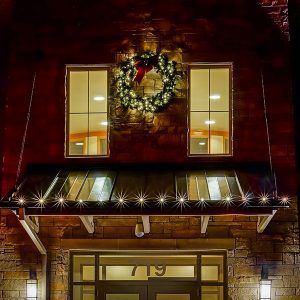 Real estate & shopping centers
Locations with multiple businesses make a great fit for holiday lighting. Not only does the public appreciate the gesture, but making these locations shine at night brings in more customers. Keep your tenants happy and successful!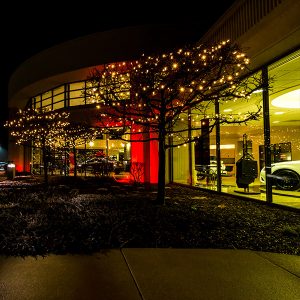 Company headquarters & office buildings
During the winter months, employees often go to work in the dark, and leave in the dark as well. Help brighten their work life with holiday lights at your office or headquarters. Make your business stand above the rest.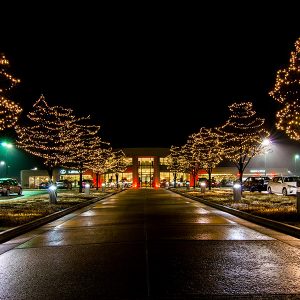 Event centers
Whether a wedding, company party, or family get-together… everyone enjoys seeing holiday spirit at their gathering. Make this year's parties special with decorative lights or other holiday displays.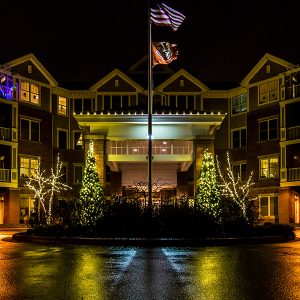 Neighborhood associations
Neighborhood communities provide the perfect setting for spreading holiday cheer. Help create a warm and inviting atmosphere for friends and family as they enter during the dark winter months. From a simple wreath at the neighborhood entrance to a large display of lights, you'll be sure to impress your guests throughout the season.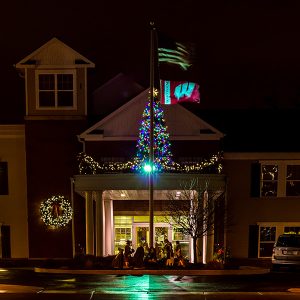 Hospitals & health facilities
Nowhere is the cheer and spirit of holiday lighting more appreciated than at a health care facility. Hospitals, clinics, hospice centers, and rehab facilities are all great locations. Don't let any of your patients or guests leave without a smile this winter.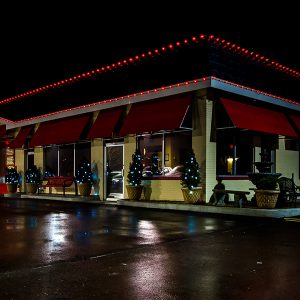 Restaurants
With hundreds of options for dinner, make your building stand out from the rest with a bright holiday display. Everyone enjoys sitting inside with a nice warm meal, while being able to see a display of lights and décor standing bright in the landscape. Your lights can even reflect your company brand by matching colors within the design.