Holiday Lighting For Your Home
Holiday lighting is an American tradition that touches the hearts of so many from year to year. Families know there is nothing like pulling up to their homes on a crisp December evening and seeing it lit up with holiday spirit. For years, many have created their own holiday lighting displays, some small and some large, while battling freezing freezing temperatures and rickety old ladders to create a festive wonderland. Holiday lights are supposed to bring joy and lasting memories, not frustration and defeat. It's time to throw out your broken bulbs and tangled wires and let Traditions make your home the envy of the neighborhood.
Our Service Areas
Madison • Milwaukee • Janesville • Lake Geneva • Green Bay
Stevens Point • LaCrosse • Appleton • Wisconsin Dells
• All Surrounding Areas •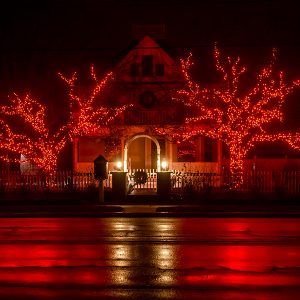 Your Safety
Don't risk life and limb for your holiday display this season! Let us do that for you! Snowy homes, icy walk ways, or even that tree that is too large to tackle without a tall ladder… our trained team members can handle all this and more while you sit in the comfort of your home. We use a wide range of specific tools and equipment to make sure the project is completed in a safe manor.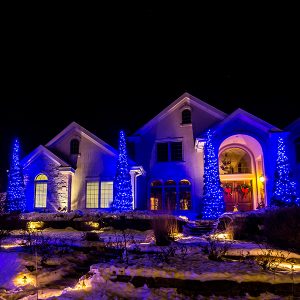 Our Knowledge & Experience
True, unique, professional holiday lighting is not something to take lightly. Our professionals have been in this industry for many years, learning all the tricks and tactics to provide a beautiful and elegant display for each of our clients. Big or small, we've completed a very wide range of projects throughout our company history.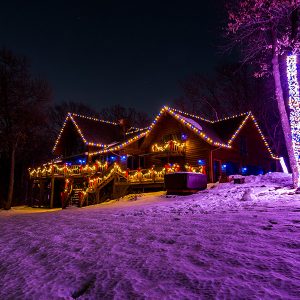 Professional Design
Our team is constantly searching for new and exciting lighting products, while making sure they are the highest quality on the market. Let us combine our product knowledge and attention to detail with your ideas to create a lighting display that all of your neighbors envy. We only use the highest grade of commercial lighting products, so your display will shine bright for years to come.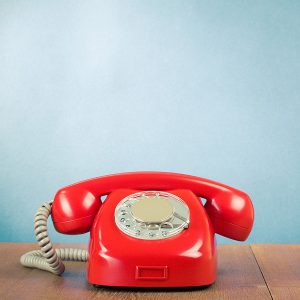 On-Going Support
Our process isn't complete after the installation process is finished. Instead, we work with all our clients to make sure their display is functional throughout the entire season. Free support comes with all of our lighting displays. If any maintenance is required, simply contact your Traditions representative and we'll be out as soon as possible.